Security Lock - Superior Quality Door Locks
Security lock always offers a level of protection for your home, business, and even automobiles. These days we have a series of security lock(s) with many great improvements, thanks to innovations made by locksmiths. Eddie and Sons Locksmith is proud to be one of the many companies making sure that you get the best security lock.
There are quite a number of high security locks, and depending on the specific kind you want, Eddie and Sons Locksmith can help you with it. A security lock will always be important, no matter how advanced technology gets. It may be tending towards being digital these days, but it will always be relevant. Over the years, we have seen various improvements to security lock, and we now have high-security locks. Furthermore, there are quite a few aspects of these locks that a locksmith can handle, and oftentimes it has to do with their repair and installation.
So, do you need a lock installation? Got a master key system that needs replacement keys? There is no limit to our capabilities when it comes to door locks. We are a Manhattan, NY company that everyone can trust to deliver. Years of experience have gotten us this far in the industry. Contact us for superior locksmith services.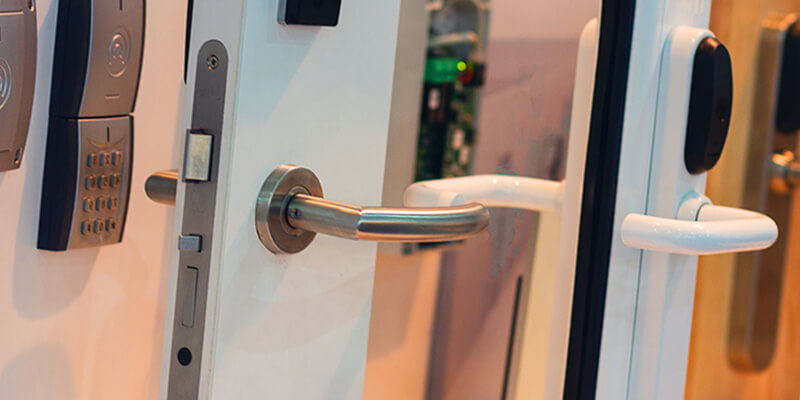 The Master Key System—The Right Balance!
As a business owner, finding a balance between security systems and employee access could be critical. A security lock is essential for every organization, large or small, and a master key system offers a robust and inexpensive answer. We can help set up and install a master key system to boost your security and expedite admission to those who need it as one of the city's most trusted locksmith near me companies. Your key system may be customized to include as many layers of "access rights" as you need, providing a convenient, flexible security solution for even the most complicated enterprises.
Replacement Keys: The Perfect Replacement
A security lock may need replacement keys after a while, probably because you want to restrict access to someone who previously had access. Eddie and Sons Locksmith provides the most reliable replacement keys service as we make sure there are no issues afterward. If you need competent and reliable hands-on lock and key needs, we are the company to call in Manhattan, NY. We are more than ready to assist you with whatever lock solution you may require. Don't be lackadaisical about changing those locks when you need to; give us a call today!
High Security Locks—The Right Locks For Your Home Or Office Building
High security locks are a superior choice for your security lock requirements. They are more sophisticated, have a more secure security system, and provide a variety of useful functions. For ultimate security, high security locks may be fitted at your place of business. If this is what you require, our locksmith company would be more than happy to install, repair, or maintain it for you. When it comes to a security system like this, you'll want to be sure it's what you want. Please contact us right away!
Lock Installation: Who Would You Rather Call?
When it comes to lock installation, one has to be careful as this is about the security of one's life and property. This is why you would want to be careful about who you hire to help with a lock installation. A criminally-minded person would use that opportunity to make duplicates of your key system for a criminal purpose. It is important to do research before hiring a locksmith for a security lock service. Hire a trusted locksmith like ourselves for your door lock and key installation needs. We are just a phone call away.
Affordable Services You Can Trust
A company like ours has a dedicated commercial locksmith NYC who is capable of handling any commercial door locks repair, installation, or replacement. Our team is made up of only professional locksmiths who have had years of experience on the job. Give us a call; we will be at your location in a short period of time.